Marianne Wins 1st Place Oral Presentation at MIKIW Medicinal Chemistry Meeting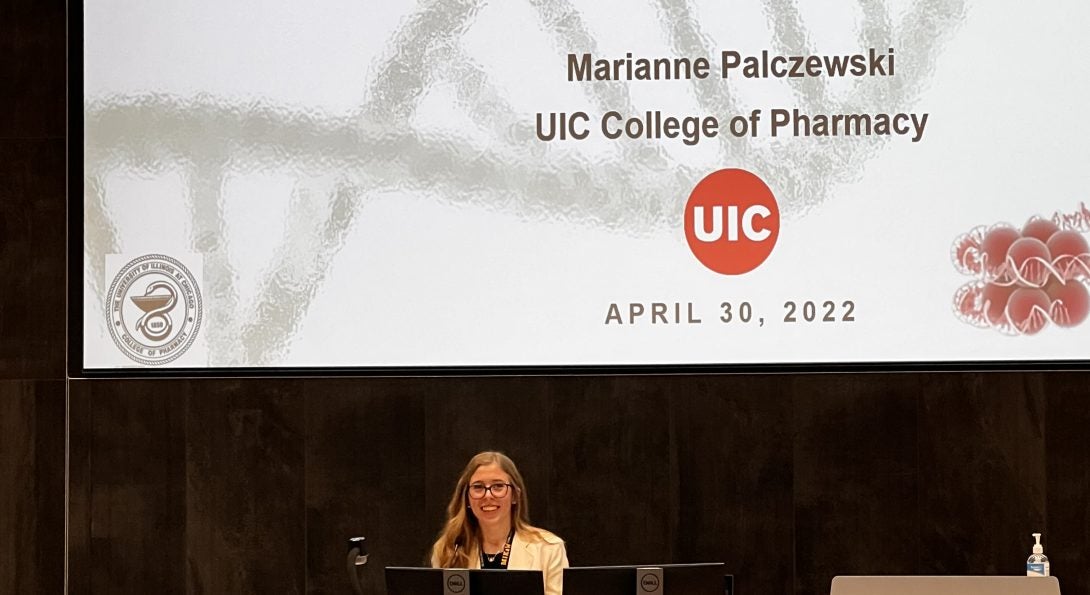 Lab member Marianne Palczewski won 1st place for her oral presentation at the MIKIW Medicinal Chemistry meeting this weekend in Iowa City, IA.
The title of her talk was "Nitric Oxide Reprograms DNA Methylation in Triple-Negative Breast Cancer by Inhibiting DNA Demethylases TET and ALKBH2."
Congratulations!!
Modified on May 10, 2022